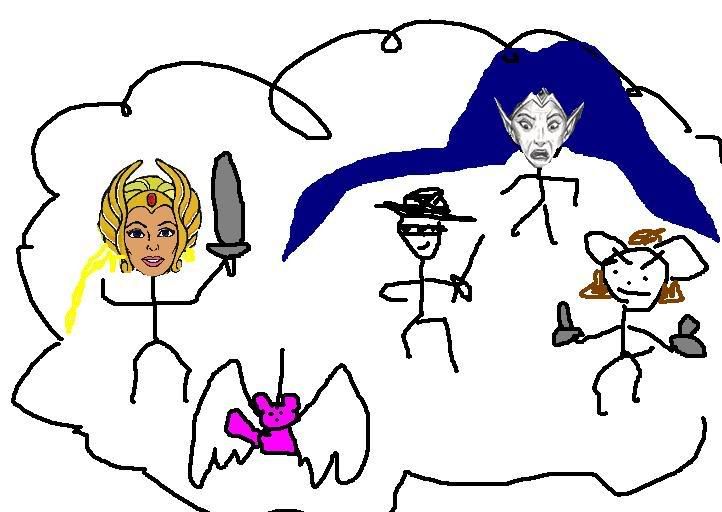 Karen betrays the team, while She-ra form Righteous and Swift-Curly fight Amelie and Mialee. I drew dust clouds around them to show they are fighting. Just as a note, Karen should be blond, but I already used the yellow. Also, she's holding knives, not two grey Atari joysticks.
In this session, Righteous transforms into She-ra, is mistaken for a whore, and fights a swarm of Drizzt! Karen joins the bad guys, eats Turkish Delight, and finds out the guilty pleasures of the Elvish pantheons- gay porn! Also, Curly is killed by a suitcase, and David becomes the pilot of EVA-01!
The full summary for this episode will be posted later.