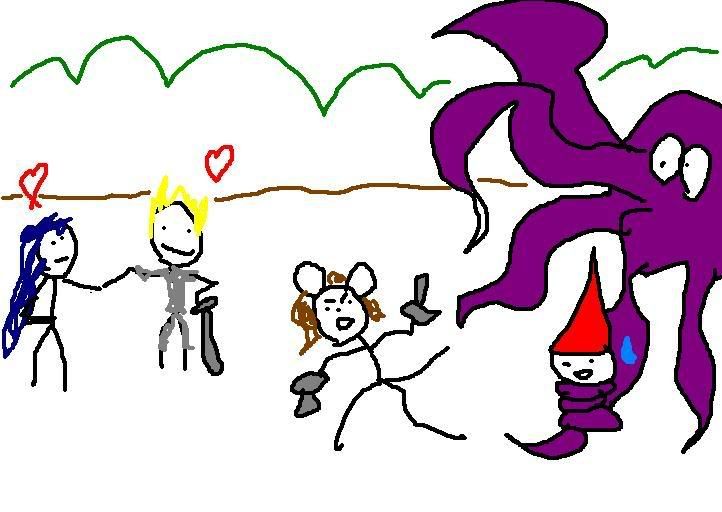 David and Karen duel the tentacle rape monster while Righteous flirts with Koi-kun. You can tell they are in Rokugan because David has an anime sweat drop. As a note, Karen should be blond, but I already used the yellow. Also, that isn't a huge penis coming out of her, or a third leg, it's supposed to be a tail.
In this session, Righteous falls in love with a feminine young swordsman, Karen and David end up having naked adventures in a sacred hot spring, and Charlotte punches down a mountain in wrath after going on strike! Also, there are corpulent gossip demons and talent show conspiracies!
The full summary of this episode will be posted later.